No-Fault Divorce Introduced on 6th April 2022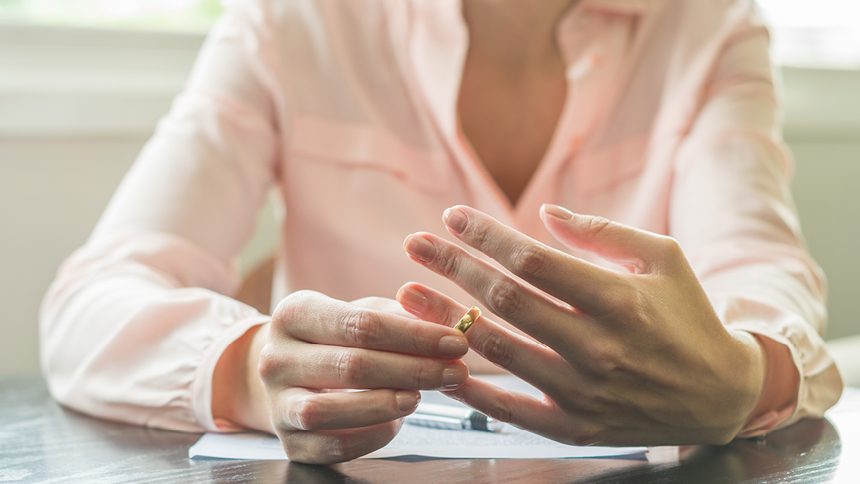 The 6th April 2022 saw the introduction of the new and highly anticipated Divorce, Dissolution and Separation Act, 2020, heralding "no-fault divorce" in England and Wales. One of the main differences between the old and the new divorce process is the removal of blame in what is almost always an emotionally distressing and uncertain time, especially where children are involved. Here we will explain the no-fault divorce process in detail and how this differs from the old process in England and Wales.
How did the old divorce process work?
Under the old divorce rules, when filing a petition for divorce, applicants were required to state that the marriage had broken down irretrievably as a result of:
adultery,
unreasonable behaviour (e.g. coercion and control, physical violence, verbal abuse, such as insults or threats, drunkenness or drug-taking, refusal to pay towards shared living costs)
desertion of two years or more
separation of two years (the other party must agree)
separation of five years (even if the other party disagrees)
Having had a petition served on them, the recipient then had the option to defend the divorce. If they chose to defend the divorce, they were required to complete an 'answer to divorce' form explaining their reasons for disagreeing with the divorce. Assuming this was done within 28 days, the matter would then be referred to the court, where a judge decided whether to grant a decree nisi.
The landmark case of Owens v Owens in 2018 was one of the main drivers of change. In this case, Mrs Owens was refused a divorce because she had not provided enough evidence of Mr Owens' unreasonable behaviour. In the words of Judge Tolson, the 27 specific examples of Mr Owens' unreasonable behaviour were "at best flimsy" and "Mrs Owens had significantly exaggerated their context and seriousness". The case was widely seen as proving that divorce law was out of date and demonstrated why "no-fault" divorce should be introduced.
The new "no-fault" divorce process
Under the new Divorce, Dissolution and Separation Act 2020, which came into force on 6th April 2022, the following changes apply to the divorce process:
divorcing couples can now choose to divorce without the need for one party to blame the other for the breakdown of the marriage
couples can apply for divorce jointly (although will need to appt as Applicant 1 and Applicant 2 with Applicant 1 paying the Court fee of £593)
divorce cannot be defended but can be disputed although only in very specific circumstances such as; the marriage was never a recognised marriage in the first place or the parties have already divorced in another jurisdiction.
there is a minimum period of 20 weeks between issuing a divorce application and applying for a Conditional Order.
There is new terminology; a divorce petition will be a divorce application, a petitioner will be an Applicant, Decree Nisi will be a Conditional Order and Decree Absolute will be a Final Order.
There is no provision for asking the Court to make an order that the Respondent should pay the Applicant's legal costs except where the Respondent has increased the Applicant's legal costs unreasonably for example by avoiding service of the divorce application.
As part of the new process, one or both parties submitting the divorce application simply write a statement confirming that the marriage has irretrievably broken down. No reason or justification is required.
It is widely expected that the new "no-fault" divorce process will:
reduce the level of acrimony between ex-partners, reducing the stress on the parties and consequently, the negative impact on any children involved.
make it easier for victims of domestic violence and/or coercion and control to divorce their ex-partner.
avoid the potential for a recurrence of the Owens v Owens case.
What is the reaction to the Divorce, Dissolution and Separation Act 2020 in the legal profession?
For the reasons outlined above and many more, the changes to divorce law in England and Wales have generally been well received. The Law Society stated, "We support legislation to introduce no-fault divorce. No-fault divorce will reduce conflict, allowing couples to focus on important issues like children, property and finances". They also express their support for "joint petitions and the principle of a divorce based on the statement of irretrievable breakdown of marriage". Nigel Shepherd, the former chairman of Resolution, a collective of over 6,500 family law professionals that has been campaigning for no-fault divorce in England and Wales, has expressed his positive reaction to the enforcement of the new law; "Resolution has campaigned for this reform since we were established in the early 1980s, so the moment that it becomes law marks a significant milestone for us as an organisation. But more importantly, it will make a real difference to those who are sadly facing divorce and who will no longer need to play 'the blame game', which too often introduced or exacerbated conflict when it could have been avoided."
Final words
After many years of waiting, the new no-fault divorce law is now in place. By eventually introducing no-fault divorce, England and Wales have joined the approach of other countries, including Australia and Canada. It is too early to say how well the new system will work and whether any further changes may be required. It is possible that there will be a temporary increase in divorce applications as some people considering divorce in recent months may have waited until 6th April 2022 before submitting their divorce application, in the knowledge that the process will be simpler and less acrimonious, if a little lengthier.
To discuss your matter in complete confidence with one of our specialist divorce and family lawyers, please call us on 02476 231000 or email enquiries@askewslegal.co
Please note that this article is for information purposes only and does not constitute legal advice.