Have P&O Ferries Acted Lawfully?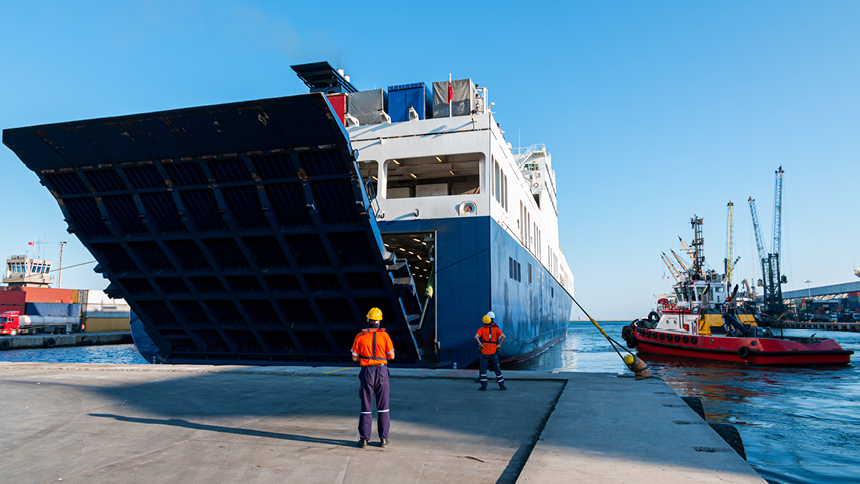 Have P&O Ferries Acted Lawfully?
The abrupt sacking of 800 P&O Ferries' employees last week has been met with widespread condemnation from politicians, unions, and, perhaps most importantly, the public, many of whom are potential customers. It is the second time in four months that hundreds of people have found themselves unemployed following an unexpected online message. In December 2021, the head of a US mortgage company was harshly criticised for firing 900 staff over Zoom.
One of the key questions being asked regarding the P&O Ferries incident is whether or not the company acted lawfully.
Redundancy law in England and Wales
There are strict laws employers must comply with when making staff redundant. The dismissal of an employee will be because of redundancy if it is "wholly or mainly attributable to" the employer:
Closing the business;
Closing the premises where the employee works; or
Having a reduced requirement for employees to carry out a particular type of work or deciding not to carry out certain work where the employee is currently located.
If 20 or more employees are being made redundant over 90 days or less, an employer has a legal obligation to inform and consult appropriate employee representatives and/or the employees themselves. If more than 100 employees are to be made redundant (which is the case with P&O Ferries) the consultation must start at least 45 days before the first person is let go. Furthermore, the business secretary must be notified at least 45 days in advance.
The consultation must be more than a check-box exercise. Consultation should take whilst proposals are still at a formative stage in order that employees or their representatives are capable of exerting some influence over the decision and to afford them an opportunity to  explore alternatives to redundancy, for example, redeployment, relocation, job shares etc.
It appears that P&O skipped the consultation period and moved directly to dismissing staff. It is highly unlikely, based on the facts so far presented, that the Employment Tribunal would conclude that P&O engaged in a fair redundancy process. Indeed, the company's CEO has subsequently acknowledged that employment laws were deliberately broken.
Possible Employment Tribunal claims
If an employer does not adhere to a fair redundancy process, affected employees can bring unfair dismissal claims. Compensation could be a maximum of one years' salary. In cases where employees have not been paid their notice or statutory redundancy payments, claims can be brought to recover the monies owed. In addition, relevant unions can also bring a claim if a business fails to comply with collective consultation laws. If they succeed, dismissed employees could receive an award of up to 90 days' gross pay.
P&O Ferries is understood to have offered enhanced severance packages to affected workers although this may not be enough to prevent future Employment Tribunal claims.
Should employers follow P&O Ferries' methods when making employees redundant?
It was revealed over the weekend that the Department for Transport was informed on Wednesday of P&O Ferries' intentions and did nothing to challenge the company's actions. Armed Forces Minister James Heappey called P&O's actions "disgraceful" but told Sky News that the government "cannot force an employer to continue to employ people that the employer has said it doesn't want to employ."
The fact that few examples of actions similar to P&O Ferries' lack of redundancy consultation exist illustrates the reluctance of UK business owners to ignore the fair process requirement when dismissing employees. Consider that Trip Advisor has had to suspend the publishing of new reviews related to P&O Ferries due to the influx of negative comments. This illustrates the level of outrage the organisation's actions have provoked and any business owner would need to think long and hard before risking such catastrophic reputational damage.
There is another factor that makes P&O exceptional. It is owned by Dubai logistics giant DP World which is, in turn, controlled by the Dubai Sovereign Wealth Fund. Clearly the company was aware of both the cost and potential risk associated with Thursday's sudden dismissals and the inevitable Employment Tribunal proceedings, but still determined that it was commercially viable. This would not be the case for a majority of UK businesses, most of which employ 0-50 staff and had an average pre-pandemic turnover, according to various government sources and private research bodies, of £262,458 a year.
Given the above, following P&O Ferries' example is not conducive to good business practices or brand enhancement for the vast majority of UK organisations.
What should employers do?
If you are considering making redundancies it is vital to instruct an experienced employment law solicitor who can advise you. They will ensure that the entire redundancy process is fair, complies with employment law legislation, and guarantees that affected employees are treated with sensitivity and respect.
We offer a solution in the form of Ask HR which is specifically designed to support SMEs with their day to day HR and employment law needs. For a monthly fee, Ask HR offers:
Access to advice on all day to day employment law services, including support with redundancies, absence management, holiday queries, grievances and disciplinaries from one of our employment law solicitors who has taken the time to get to know your business and market sector.
Tailored contracts of employment a staff handbook and other bespoke documents to suit your organisation's needs and internal processes.
Personal, friendly support from Legal 500 ranked employment law solicitors.
Confidence that you are fully up-to-date and compliant with employment laws
Free use of HR Genie for the duration of your membership
Subscribing to Ask HR is akin to having an employment law solicitor sitting next to your HR team, or in place of an otherwise absent HR Manager.
To find out more about Ask HR, please call us on 02476 231000 or email enquiries@askewslegal.co
Please note that this article is for information purposes only and does not constitute legal advice.