What The Renters Reform Bill Means For Landlords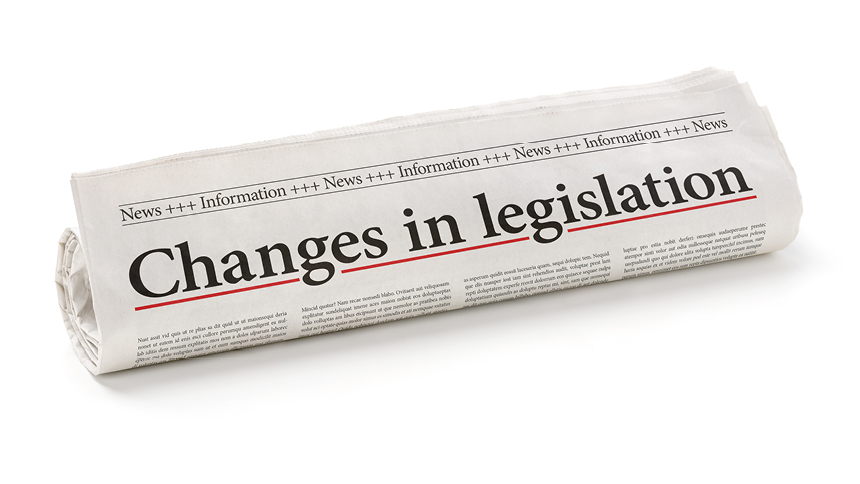 The Renters Reform Bill 2022 (the Bill) has now been published. It contains several highly controversial changes that will dramatically transform the legal landscape of the buy-to-let market. Landlords are naturally worried (and some are furious) about the effect these changes may have on their investments. Many believe that the changes will result in private landlords who own a small number of properties selling up, leaving the private rental market mainly occupied by corporates, leading to inevitable rent increases.
This article outlines the main points of the Bill and the likely impact on landlords. It is important to remember that the Bill must pass through both houses of Parliament before becoming law and, given that many Conservative MPs and Peers have significant financial interests in the rental market, there is every chance that some of the more controversial provisions will be watered down.
The main points of the Renters Reform Bill
On 16th June 2022, Michael Gove, Secretary of State for Levelling Up, Housing and Communities, released a comprehensive White Paper, entitled A Fairer Private Rented Sector. The Bill is based on the recommendations set out in this paper. In the paper's introduction, Mr Gove states:
"This White Paper builds on the vision of the Levelling Up White Paper and sets out our plans to fundamentally reform the Private Rented Sector and level up housing quality. Most private landlords take their responsibilities seriously, provide housing of a reasonable standard, and treat their tenants fairly. However, it is wrong that, in the 21st century, a fifth of private tenants in England are spending a third of their income on housing that is non-decent."
The paper goes on to outline what the Government believes regarding the private rented sector, namely that:
All tenants should have access to a good quality, safe and secure home.
All tenants should be able to treat their house as their home and be empowered to challenge poor practice.
All landlords should have information on how to comply with their responsibilities and be able to repossess their properties when necessary.
Landlords and tenants should be supported by a system that enables effective resolution of issues.
Local councils should have strong and effective enforcement tools to crack down on poor practice.
The reform package dedicated to achieving the above aims includes the Bill which provides for the following changes:
Repealing section 21 of the Housing Act 1988 which provides for so-called 'no-fault' evictions, meaning that landlords will not be able to terminate tenancies for no reason. Instead, they will have to rely on section 8 of the aforementioned Act and provide a valid reason for evicting a tenant. Valid reasons can include being in rent arrears, damaging the property, or causing a nuisance to neighbours. However, tenants can challenge section 8 eviction notices, resulting in long delays whilst the matter proceeds through the courts.
If a tenant asks to have a pet, their landlord cannot unreasonably refuse the request.
Arbitrary rent review clauses within tenancies will end and tenants will be given stronger rights to challenge excessive rent increases in the First Tier (Property) Tribunal.
Landlords will no longer be able to ban tenants with children or those who receive benefits, from renting their properties.
Tenants will be able to take their landlord to court to seek rent repayments if the rental property is of an unacceptable standard.
A Private Renters' Ombudsman will be created.
All private rental agreements will move to periodic tenancies, with tenants required to provide two months' notice that they plan to quit the tenancy.
The notice period for rent increases will double.
Local authorities are to be given stronger powers to deal with rogue landlords.
What do these changes mean for landlords?
If you dismiss the usual media-generated hysteria and look at the Bill's reforms objectively, there is no cause for panic. Landlords who provide rental properties that meet or exceed legal standards concerning health and safety have little to be concerned about. When it comes to the inability to refuse tenants who receive benefits, most people who receive public funds are unable to afford private rentals and/or will fail the necessary credit checks, therefore, in practice, this change will have little impact. Further, although the idea of having dogs and/or cats in your buy-to-let property may fill you with dread, tenants who have pets do tend to stay in properties for longer and take greater care of where they live.
Even the repeal of section 21 presents no cause for alarm at present. Any property solicitor will tell you that over the past 25 years, successive governments have introduced a raft of preconditions relating to the use of section 21 notices and the courts have produced a plethora of case law surrounding those preconditions. The effect of this has made no-fault evictions a red-tape nightmare and far from an easy route when it comes to evicting tenants for no reason. It is also likely that:
Section 8 will be strengthened in the landlord's favour to ensure destructive, non-paying tenants can be removed; and
If a landlord wishes to sell or live in their buy-to-let property, they will retain the legal right to end the tenancy without having to provide a valid reason.
Concluding comments
We will continue to monitor the Renters Reform Bill as it moves through Parliament. In the meantime, if you have any questions or concerns about how the proposed changes may affect you, please do not hesitate to contact us via telephone on 02476 231000, or via email at enquiries@askewslegal.co.