Employment Law
Our Employment law team includes some of the most highly respected and knowledgeable Solicitors in Coventry and Warwickshire.
We have been guiding employers through their employment law needs and helping them grow their businesses for many years.
Not only do we have an in-depth knowledge of employment law, but our Employment Solicitors also understand the various workplace cultures and market sectors across the West Midlands. This provides our clients with a competitive advantage when it comes to matters such as staff retention, and avoiding discrimination and unfair dismissal claims.
The head of our Employment Department, Lianne Payne, has featured for several years in the Legal 500: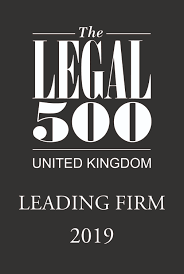 "Lianne Payne is frighteningly focussed on achieving her clients' outcome, whatever time of day help is required. She works widely in a range of employment sectors and disputes, which is of assistance to companies with a wide range of employment issues.
"Particularly impressive attention to detail especially in the early stages of a dispute. This ensures for clients that the right attacking (or defensive) strategy is adopted, such that all the later steps flow properly to the desired outcome".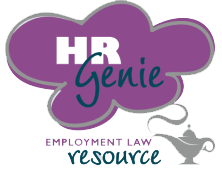 A one-stop solution for HR admin.
A proven solution that lets you safely store and access your employment documents in a single online portal.
We are a diverse, multi-lingual law firm that uses best-in-class technology to provide clients with streamlined, modern, and highly effective employment law advice and representation. Our years of experience in employment law means we have a robust reputation for excellence with the UK's best Barristers and King's Counsel, Accountants and Counsellors who can bring additional support to our employment law department if required. Our clients also benefit from our ability to instruct the country's most respected expert witnesses.
Below are some of the most common questions employers have concerning employment law.
What type of employment law do you advise employers on?
We advise on almost every employment law matter, including:
Unfair Dismissal and Constructive Dismissal claims
Discrimination
Employment Contracts and Directors' Service Agreements
Settlement Agreements
TUPE
Disciplinary action
Redundancy
How can I protect myself against discrimination claims?
Discrimination claims are becoming more common. Employers are now forced to navigate a minefield of establishing what does and does not amount to express or implied discrimination. Our Employment Solicitors take all this stress and complexity off your shoulders. We will be by your side, advising you on every decision that may bring a protected characteristic under the Equality Act 2010 into focus. You can be confident that our advice will ensure that you have the information required to protect you from discrimination claims and the reputational and financial damage that can result from having to appear before the Employment Tribunal.
Is rightsizing the same as making people redundant?
'Rightsizing' is not simply a softer way of saying 'downsizing'. The latter involves reducing the number of employees to increase profitability or ensure the solvency of the company. Rightsizing, on the other hand, is a process by which you establish if your business has the right number of employees and those employees have the skills and experience required to ensure the organisation can meet its strategic goals. Rightsizing can involve making redundancies but also hiring new talent, adding a new layer of management, or creating a specialist department. Rather than a one-off activity, rightsizing is a continuous process.
Can you help me protect my business's reputation if an employment dispute develops?
Our experience shows that reputational management is a crucial element of dealing with an employment dispute. We can advise you on ways to settle a claim confidentially, for example, offering your employee a Settlement Agreement or using Alternative Dispute Resolution methods such as negotiation and mediation rather than going to the Employment Tribunal, the latter resulting in public proceedings. Our team can also answer any questions from the media and work with a PR firm to ensure your organisation's reputation is protected.
Why choose us?
One of the key elements of business success is having a positive and productive team of people that are motivated to ensure the business meets its growth objectives. Our Solicitors are businesspeople themselves; therefore, understand that every decision you make must encompass commercial reality. We receive most of our instructions via word of mouth recommendations because employers in the West Midlands know that we have the knowledge and dedication they need to protect their best interests.
We are focused on results and achieving them in the swiftest, most cost-effective way possible. Our Employment Law Solicitors will take care of your legal concerns so you can concentrate on your organisation's future.
To talk to us about an employment law matter, please contact us using the form below.
Law Advice, whenever you need it.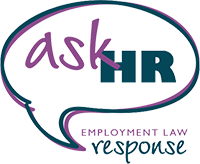 Find out how we work as an extension of your team, providing specialist advice with the added protection of legal privilege.
Meet your
'Employment Law'

specialists

Based in our city centre offices in Coventry, here's our team to guide you through your legal needs.
Fees
Depending upon the complexity we are able to offer fixed fees in some cases. In other cases our solicitors charge the following hourly rate:
Partner/Member Solicitor

Hourly rate of

£265 + VAT

Senior Solicitor or Head of Dept: (PQE 8yr+)

Hourly rate of

£240 + VAT

Assistant Solicitor/Fee Earner (PQE 3/7yr)

Hourly rate of

£215 + VAT

Newly Qualified Fee Earner (PQE 1/3yr)

Hourly rate of

£185 + VAT

Paralegals/Trainees

Hourly rate of

£135 + VAT

Support Paralegals

Hourly rate of

£115 + VAT